We regret to inform you that the 2019 Fall Workshop has been canceled due to low registration numbers. Thank you for your interest and look for us next time!
SCSHA's 2019 Fall Workshop
USC Montgomery Speech, Language and Hearing Clinic 
1229 Marion Street, Columbia SC 29201
Come join us and earn .3 ASHA CEUS!
*Registration Begins at 9:30 a.m. and the program begins at 10:00 a.m.*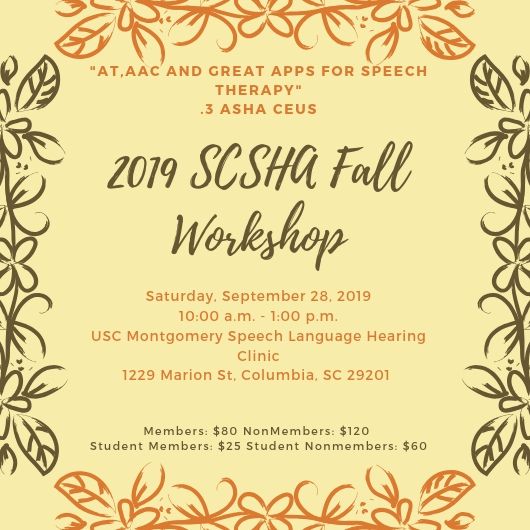 Presenters:
Stephen Kneece, MA, CCC-SLP
Christina Stader, MCD, CCC-SLP
Join Stephen and Christy as they discuss current assistive technology, augmentative/alternative communication, and iPad application options for Speech-Language Pathology.  In addition, you will participate in an assistive technology make-and-take activity, that you will be able to utilize immediately in your therapy sessions.
PLEASE REVIEW PARKING INFORMATION PROVIDED IN THE EVENT CALENDAR PRIOR TO DEPARTURE! YOU WILL PARK IN THE GARAGE AT 950 HENDERSON STREET!
---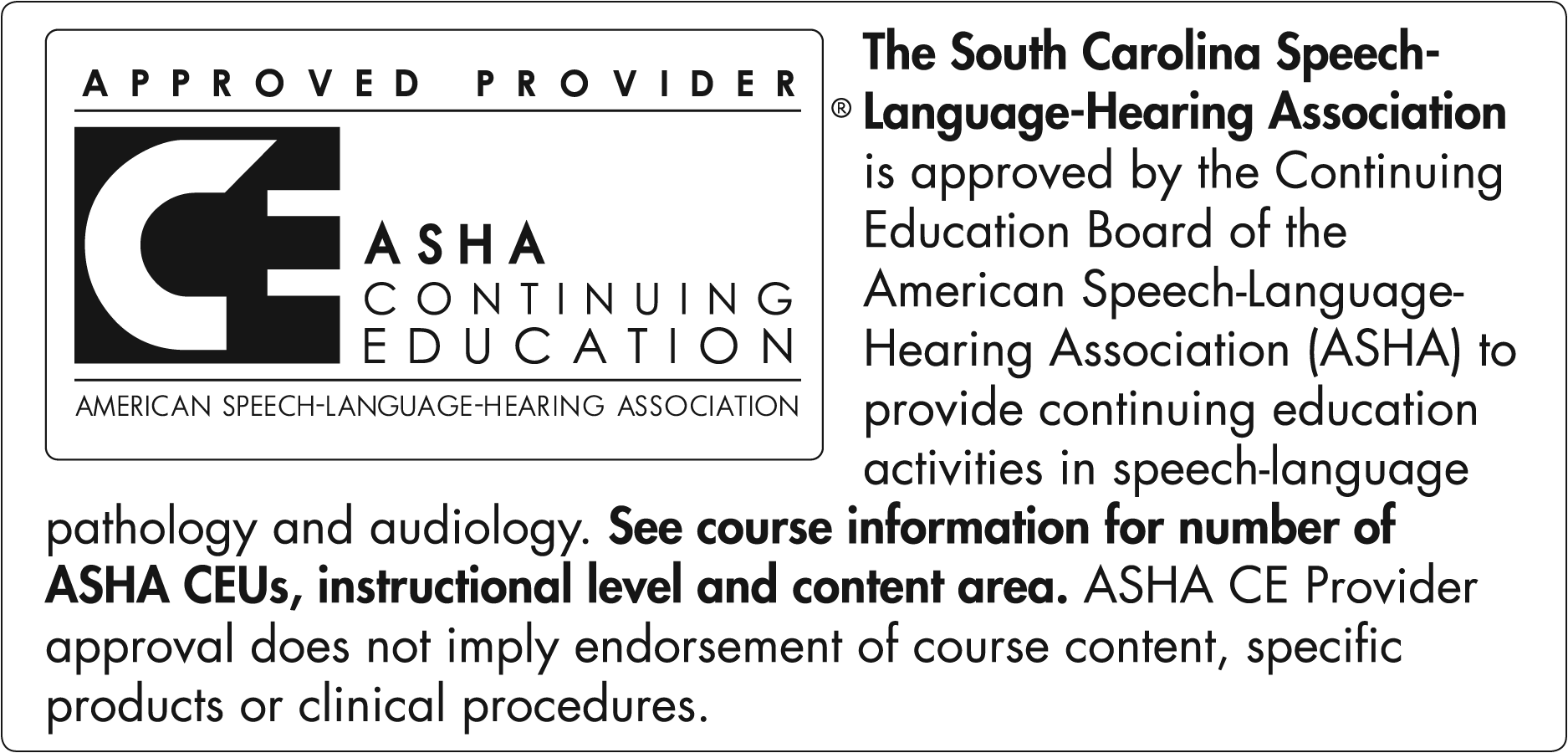 This course is offered for 0.3 ASHA CEUs (Intermediate Level, Professional Area)
---